Do you consider Grace Kelly and Kate Middleton your style icons? Then take a cue from their bridal attire and wear a sleeved wedding dress down the aisle. Whether you prefer the look of three-quarter-length sleeves, long sleeves, or even sleeves that extend down to your hands to fit like gloves, any wedding dress with sleeves looks timeless and elegant. Plus, it's fitting for any setting or season.

Another perk of choosing a wedding dress with sleeves? You'll have just the right amount of coverage and have the added benefit of being comfortable throughout the party—you can say "goodbye" to taking distracting breaks on the dance floor to tug at that strapless neckline. Though they've always been a staple in bridal, long-sleeves are especially trendy right now. From feminine flutter and flounce sleeves to vintage-inspired bell and bishop sleeves (or as Hayley Paige adorably renamed them, "dreamcatcher sleeves"), bridal designers have been sending dramatic takes on the look down runways.

The result? A seemingly endless supply of dreamy dresses featuring statement sleeves for all kinds of brides.

Radiate romance in this sheath wedding dress from Galia Lahav's Spring 2018 collection, which features lace long sleeves that are puffed at the upper arms.

Photography: Courtesy of Galia Lahav

See More Dresses From This Collection

You'll definitely turn heads when wearing this v-back wedding dress from Eli Saab's Spring 2018 collection, featuring delicate, embellished long sleeves.

Photography: Courtesy of Elie Saab

See More Dresses From This Collection

This long-sleeve A-line wedding dress from Alyne by Rita Vinieris' Spring 2018 collection is detailed with floral embroideries that create an illusion sweetheart neckline.

Photography: Courtesy of Alyne by Rita Vinieris

See More Dresses From This Collection

This A-line wedding dress from the Sachin & Babi Spring 2018 collection tries the sleeved wedding dress trend with a dramatic, elegant interpretation that opens below the elbows.

Photography: FirstView

See More Dresses From This Collection

Want to show some skin while still remaining covered? This dress from Berta's Spring 2018 collection features a plunging v-neckline, long sleeves with floral details, and shows off your legs with its see-through skirt.

Photography: FirstView

See More Dresses From This Collection

Show off your curves and your toned upper arms in this trend-forward cold shoulder sheath wedding dress from Naeem Khan's Spring 2018 collection.

Photography: FirstView

See More Dresses From This Collection

Swipe here for next slide

With pearls and embellishments lining the entire gown, this Spring 2018 Justin Alexander wedding dress has enough style to stand on its own. Of course, a little extra jewelry wouldn't hurt either.

Photography: FirstView

See More Dresses From This Collection

We love everything about this non-traditional long-sleeve wedding dress from Jenny Packham's Spring 2018 collection, which features uniform embellishments throughout the entire dress and along the arms.

Photography: FirstView

See More Dresses From This Collection

Stray from traditional with this daring v-neck wedding dress from Galia Lahav's Spring 2018 collection. The bishop sleeves are totally on-trend.

Photography: Courtesy of Galia Lahav

See More Dresses From This Collection

Show some skin in this Spring 2018 Marchesa NOTTE wedding dress, featuring loose long-sleeves and a low v-neckline.

Photography: FirstView

See More Dresses From This Collection

This off-the-shoulder wedding dress from Hayley Paige's Spring 2018 collection is oh-so-romantic thanks to beautiful floral details.

Photography: FirstView

See More Dresses From This Collection

You'll be the epitome of sophisticated glamour in this long-sleeve dress from Peter Langner's Spring 2018 collection. We love how it will show off just a bit of skin through the floral patterns.

Photography: FirstView

See More Dresses From This Collection

Swipe here for next slide

Give off the illusion that you're not really wearing long sleeves with this A-line wedding dress from Ines Di Santo's Spring 2018 collection.

Photography: FirstView

See More Dresses From This Collection

Be a princess in this ball gown from Vera Wang's Spring 2018 collection. In addition to it's timeless sleeves, the full tulle skirt will give you a totally classic vibe.

Photography: Courtesy of Vera Wang

See More Dresses From This Collection

This wedding dress from the THEIA Spring 2018 collection is perfect for brides looking for a cold-shoulder option. Bonus: This one also features bell sleeves that flare at the elbows.

Photography: FirstView

See More Dresses From This Collection

Nothing says elegance like this puffed sleeve wedding dress from Reem Acra's Spring 2018 collection. Fitted over the hands like gloves, classic brides will love that these sleeves are also detailed with bows right above the elbows and at the shoulders.

Photography: FirstView

See More Dresses From This Collection

Go all lace with this dress from Costarellos' Spring 2018 collection, featuring lace accents along the sleeves, skirt, and right around the neck.

Photography: FirstView

See More Dresses From This Collection

You'll definitely be the belle of the celebration with this illusion wedding dress from Rivini's Spring 2018 collection.

Photography: Courtesy of Rivini by Rita Vinieris

See More Dresses From This Collection

Swipe here for next slide

Love the vintage look? Then look no further than this Costarellos's Spring 2018 wedding dress, complete with bishop sleeves and a high neck.

Photography: FirstView

See More Dresses From This Collection

This Houghton Spring 2018 wedding dress hits multiple trends—daring cut outs, a high neck, and long sleeves. But our favorite is the latter, which they turned into see-through lace at the three-quarter mark, covering the entire hand so it fits like a glove.

Photography: Courtesy of Houghton

See More Dresses From This Collection

You'll feel like a princess in this Monique Lhuillier Fall 2017 wedding dress with gold detail and sheer, delicate fabrics.

Photography: FirstView

See More Dresses From This Collection

Love long sleeves but want to show some shoulder? This detailed YolanCris Fall 2017 wedding dress is a great option.

Photography: FirstView

See More Dresses From This Collection

Dramatic high slits give a peek at this Berta Fall 2017 wedding dress's illusion bodysuit, which has long sleeves for a little added coverage.

Photography: FirstView

See More Dresses From This Collection

Odylyne the Ceremony Wedding Dress

Though a newcomer to bridal, Stephanie White of Odylyne the Ceremony proved with her Fall 2017 presentation that she's a master. Just take this long, bell-sleeve wonder, for example!

Photography: FirstView

Swipe here for next slide

This Sachin & Babi Fall 2017 wedding dress is just right for laid-back brides.

Photography: FirstView

See More Dresses From This Collection

It doesn't get much dreamier than this fairytale-worthy wedding dress with sheer bishop sleeves, from Rita Vinieris's Fall 2017 collection.

Photography: FirstView

How chic is this collared, button-down lace dress from Randi Rahm's Fall 2017 collection?

Photography: Courtesy of Randi Rahm

See More Dresses From This Collection

Who says brides have to wear white? Enter this gorgeous blush long-sleeve wedding dress from Romona Keveza's Fall 2017 collection.

See More Dresses From This Collection

This illusion wedding dress from the Reem Acra Fall 2017 collection combines romantic and sexy.

Photography: FirstView

See More Dresses From This Collection

We love this beaded sheath from THEIA's Fall 2017 wedding dress collection.

Photography: FirstView

See More Dresses From This Collection

Swipe here for next slide

The bodice detail of this Reem Acra Fall 2017 wedding dress is so intricate, your guests won't be able to look away.

Photography: FirstView

See More Dresses From This Collection

Simple and elegant, the detailed cuffs of this Randi Rahm Fall 2017 wedding dress elevate the gown into the unexpected.

Photography: Courtesy of Randi Rahm

See More Dresses From This Collection

We love everything about this three-quarter-length-sleeve wedding dress from Naeem Khan's Fall 2017 collection: It's both beautiful and interesting, from the sleeves to the plunging V-neckline.

Photography: FirstView

See More Dresses From This Collection

We're getting major Kate Middleton vibes from this Legends by Romona Keveza Fall 2017 wedding dress.

See More Dresses From This Collection

We can't help feeling sleeve like this Naeem Khan Fall 2017 wedding dress is perfect for you winter brides.

Photography: FirstView

See More Dresses From This Collection

We can't decide what we love more about this Temperley wedding dress for Moda Operandi and Tiffany & Co.'s 2017 Capsule Collection: the allover embellished floral crystals or the high neckline?

Photography: Dan Smith of Supervision Agency

See More Dresses From This Collection

Swipe here for next slide

The delicate three-quarter-length sleeves and floral-embroidered tulle of this ivory and nude ball gown make this Marchesa Fall 2017 design one regal wedding dress choice.

Photography: FirstView

See More Dresses From This Collection

Mark Zunino made this Fall 2017 wedding dress unforgettable with a sweetheart neckline and illusion long sleeves.

Photography: FirstView

See More Dresses From This Collection

Christos Costarellos debuted several dynamic designs featuring demure long sleeves, but this bell-sleeve beauty is the one that really stole our hearts.

Photography: Courtesy of Costarellos

See More Dresses From This Collection

The ornate, sheer embroidered sleeves on this Lazaro Fall 2017 wedding dress keep the look conservative, while a barely-there bateau neckline and plunging V-back add just the right amount of allure.

Photography: FirstView

See More Dresses From This Collection

For the bride who wants something simple yet modern, might we suggest this Kaviar Gauche Fall 2017 midi gown?

Photography: Courtesy of Kaviar Gauche

See More Dresses From This Collection

The Fall 2017 Ines Di Santo collection was full of pastel pinks and blues. We love how the bodice and sleeves shimmer with aqua flowers and bronze beaded tulle overlay.

Photography: FirstView

See More Dresses From This Collection

Swipe here for next slide

The tiered tulle skirt gives this Amsale Fall 2017 wedding dress a trendy twist, while delicate lace sleeves keep things classic.

Photography: Courtesy of Amsale

See More Dresses From This Collection

This Fall 2017 Inbal Dror wedding dress with long sleeves and a high-low skirt is guaranteed to make a statement.

Photography: FirstView

See More Dresses From This Collection

Covered in a floral overlay, this Kaviar Gauche Fall 2017 wedding dress mixes traditional and modern.

Photography: Courtesy of Kaviar Gauche

See More Dresses From This Collection

If you want to feel and look like a princess on your wedding day, you'll love this Ines Di Santo Fall 2017 ball gown.

Photography: FirstView

See More Dresses From This Collection

Allover beading is back in a big way in this Fall 2017 Inbal Dror long-sleeve sheath.

Photography: FirstView

See More Dresses From This Collection

You can always count on fun, feminine gowns from Hayley Paige. With its lace-appliquéd long sleeves, this nude Fall 2017 wedding dress doesn't disappoint!

Photography: FirstView

See More Dresses From This Collection

Swipe here for next slide

Go Victorian for your wedding with this Fall 2017 Claire Pettibone gown, complete with statement bishop sleeves.

Photography: Courtesy of Claire Pettibone

See More Dresses From This Collection

Anne Barge was inspired by the 1930s for her Fall 2017 collection, so it makes sense that this wedding dress is the definition of Old Hollywood glamour, with its scalloped V-neckline and A-line silhouette.

Photography: FirstView

See More Dresses From This Collection

Carolina Herrera unveiled this long-sleeve lace stunner with a high neckline (another huge trend this season!) for Fall 2017.

Photography: Courtesy of Carolina Herrera

See More Dresses From This Collection

Berta went bold for the Fall 2017 season, and this wedding dress says it all. The deep V-neckline and pearl-embellished bodice is simply stunning.

Photography: FirstView

See More Dresses From This Collection

A full tulle skirt adds drama to this classic wedding dress with long sleeves and lace bodice in Amsale's Spring 2017 collection.

Photography: Courtesy of Amsale

See More Dresses From This Collection

Carolina Herrera's classic shirt dress with long, cuffed sleeves is an ultra-chic take on bridal in Spring 2017.

Photography: Courtesy of Carolina Herrera

See More Dresses From This Collection

Swipe here for next slide

Here's a unique long-sleeve design from J. Mendel Spring 2017. We can't figure out which part is our favorite: the sleeves, the high neck, or the A-line pleated skirt!

Photography: Courtesy of J. Mendel

See More Dresses From This Collection

Butterflies and blossoms filled Elizabeth Fillmore's Spring 2017 collection of angelic slip dresses, like this one with an embroidered sheer bodice and long floating chiffon trumpet sleeves.

Photography: Courtesy of Elizabeth Fillmore

See More Dresses From This Collection

Long bishop sleeves, sheer Swiss Dot fabric, and criss-cross V-neckline detail are what make this Spring 2017 Delphine Manivet dress one-of-a-kind.

Photography: FirstView

See More Dresses From This Collection

For her Spring 2017 collection, the designer asked us to "Come dREEM with [her]," and this lovely long-sleeve lace creation is fittingly dreamy.

Photography: FirstView

See More Dresses From This Collection

If you envision yourself in a dress fit for a fairy tale, turn to this beauty by Monique Lhuillier. With its illusion long sleeves and floral embroidery, the Spring 2017 sheath is romantic and alluring.

Photography: Masato Onoda

See More Dresses From This Collection

Long sleeves don't have to mean full coverage. In fact, the peekaboo detail on the flowing sleeves balances the V-neckline of this Spring 2017 wedding dress!

Photography: FirstView

See More Dresses From This Collection

Swipe here for next slide

A simple sleek skirt allows the lacey long sleeves and illusion neckline of this wedding dress from Anne Barge's Spring 2017 collection to steal the show.

Photography: FirstView

See More Dresses From This Collection

You're guaranteed to turn heads in this long-sleeve stunner from Naeem Khan's Spring 2017 bridal line. We especially love the ruffle detail at the wrists.

Photography: FirstView

See More Dresses From This Collection

Mira, Mira, on the wall, who is the fairest of them all? You, in this embroidered wedding dress with long sleeves from the Spring 2017 collection.

Photography: FirstView

See More Dresses From This Collection

Sabrina Dahan may be a new name, but this elegant long-sleeve lace number from her Spring 2017 collection is proof that she belongs in bridal—and you belong in this dress.

Photography: Courtesy of SabrinaDahan

See More Dresses From This Collection

You can't get much grander than this Spring 2017 gown by Marchesa, with its intricate embroidered long sleeves and tulle skirt.

Photography: FirstView

See More Dresses From This Collection

If you're covering your arms, consider keeping another area bare. With its off-the-shoulder neckline and three-quarter-length sleeves, this divine design from Liancarlo's Spring 2017 line reveals just the right amount of skin.

Photography: Courtesy of Liancarlo

See More Dresses From This Collection

Swipe here for next slide

How cool is the Houghton bride? We love how the long sleeves layered under short sleeves and ruffles at the wrist mimic the tiered skirt.

Photography: FirstView

See More Dresses From This Collection

For your "something blue", might we suggest this sweet powder-blue ball gown with long sleeves from Hayley Paige's Spring 2017 line?

Photography: FirstView

See More Dresses From This Collection

Keep your arms covered and show off your curves, all at once, with this lace design from Lela Rose's most recent line.

Photography: FirstView

See More Dresses From This Collection

How about this heavenly long-sleeve lace gown from Spring 2017, complete with floral embroidered bodice and sheer panels at waist and back?

Photography: FirstView

See More Dresses From This Collection

Attention, bohemian brides! Check out this lace gown from Christos Costarellos's Spring 2017 bridal collection. Though it has long sleeves, it's lightweight and cool enough for a beach wedding.

Photography: Courtesy of Christos Costarellos

See More Dresses From This Collection

Beautiful beading adds texture and interest to the simple silhouette and neckline on this sleeved wedding dress from Berta Spring 2017.

Photography: JP YIM

See More Dresses From This Collection

Swipe here for next slide

The sweet tiered skirt and scalloped sleeves make this Spring 2017 wedding dress perfectly princess-worthy. But add a cape, and this is one bridal look fit for a queen.

Photography: FirstView

See More Dresses From This Collection

This chic column gown was just one of the long-sleeve wedding dresses in Christian Siriano's stunning Spring 2017 bridal line for Kleinfeld.

Photography: FirstView

See More Dresses From This Collection

Elie Saab unveiled his first-ever exclusively-bridal collection this season, and we still haven't stopped swooning over the dresses, including this embroidery- and bead-covered creation with long sleeves.

Photography: Courtesy of Elie Saab

See More Dresses From This Collection

Channel your innermost siren in this seriously sexy long-sleeve mermaid wedding dress with plunging neckline and peekaboo lace detail from Galia Lahav's Spring 2017 collection.

Photography: FirstView

See More Dresses From This Collection

A subtle peplum waist makes this beautiful Fall 2016 Elizabeth Fillmore dress a perfect fit for the effortless bride.

Photography: FirstView

See More Dresses From This Collection

This sheer Inbal Dror wedding dress from Fall 2016 proves a long-sleeve look can still be light and airy.

Photography: FirstView

See More Dresses From This Collection

Swipe here for next slide

This Alon Livné dress from the Fall 2016 collection will make a statement down the aisle thanks to its deep back paired with an antique lace pattern.

Photography: FirstView

See More Dresses From This Collection

Another one of Alon Livné's masterpieces from the same season, this hip-hugging dress with a beautiful bodice is a trendy piece worth trying.

Photography: ©DAN LECCA

See More Wedding Dress Trends to Try

We love the illusion bodice on this classic Ines di Santo from Fall 2016. The floral accents are the perfect finishing touches.

Photography: FirstView

See More Dresses From This Collection

Short but sweet, this Fall 2016 Inbal Dror dress is perfect for dancing.

Photography: FirstView

See More Dresses From This Collection

Mark Zunino Wedding Dress

The lace sleeves make this Mark Zunino dress from the Fall 2016 collection feel extra special.

Photography: FirstView

Stunning black lace over a nude form-fitting dress makes this Fall 2016 Anna Maier dress a unique choice for any type of bride.

Photography: FirstView

Swipe here for next slide

There is no doubt that you would be the star of the show in this beautiful black-and-white Vera Wang ball gown from the Fall 2016 line.

Photography: JOE LARONGA

See More Dresses From This Collection

You'll feel like a princess in this frothy tulle number from Monique Lhuillier's Fall 2016 collection.

Photography: FirstView

See More Dresses From This Collection

A truly unique take on a vintage gown, this Fall 2016 Claire Pettibone is beautiful for the modern bride.

Photography: FirstView

See More Dresses From This Collection

Modern meets whimsical in this Fall 2016 Hayley Paige gown.

Photography: FirstView

See More Dresses From This Collection

For the bride looking to make a statement, consider this work of art by Naeem Khan, Fall 2016.

Photography: FirstView

See More Dresses From This Collection

If ball gowns aren't your style, go for this Naeem Khan number from Fall 2016 featuring a chevron pattern and body-skimming silhouette.

Photography: FirstView

See More Dresses From This Collection

Swipe here for next slide

Simple and elegant, this Fall 2016 Pronovias gown is made for the understated bride.

Photography: FirstView

See More Dresses From This Collection

Go for an ethereal look in this Pronovias design with a floral lace overlay, from Fall 2016.

Photography: FirstView

See More Dresses From This Collection

Inbal Dror did not disappoint with intricate beadwork and an appropriate touch of metallics in this design from her Fall 2016 collection. Bonus: Beyoncé recently wore this dress to the Grammys!

Photography: FirstView

See More Dresses From This Collection

If you want to have a real red-carpet moment on your big day, consider this daring Rivini look from the Fall 2016 collection.

Photography: ©DAN LECCA

See More Dresses From This Collection

Sophisticated meets sexy in this ivory corded lace gown with long sleeves, crepe de chine lining, and exposed back, from the Spring 2017 collection.

Photography: FirstView

Swipe here for next slide
Plan Your Wedding
Subscribe
Get our award-winning magazines, available in print and digital.
Learn More About Martha Stewart
© Copyright 2017, Martha Stewart Living Omnimedia, Inc. All rights reserved.
© Copyright 2017, Meredith Corporation. All Rights Reserved
Источник: http://www.marthastewartweddings.com/344656/long-sleeved-wedding-dresses
Рекомендуем посмотреть ещё:
Long Sleeve Dresses Adrianna Papell
Casual college graduation dresses pictures
And now the pictures you have sent me... Here's the very first photo ever sent to.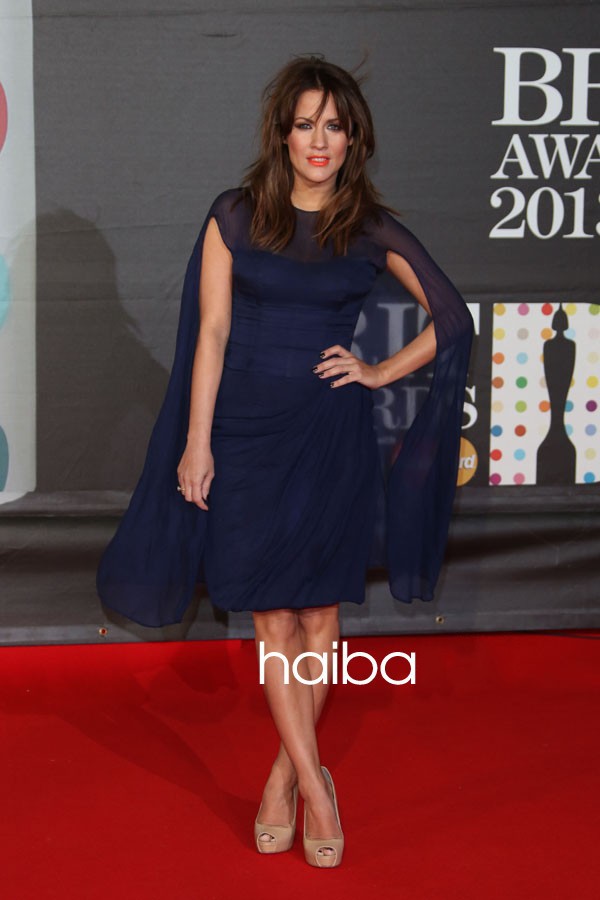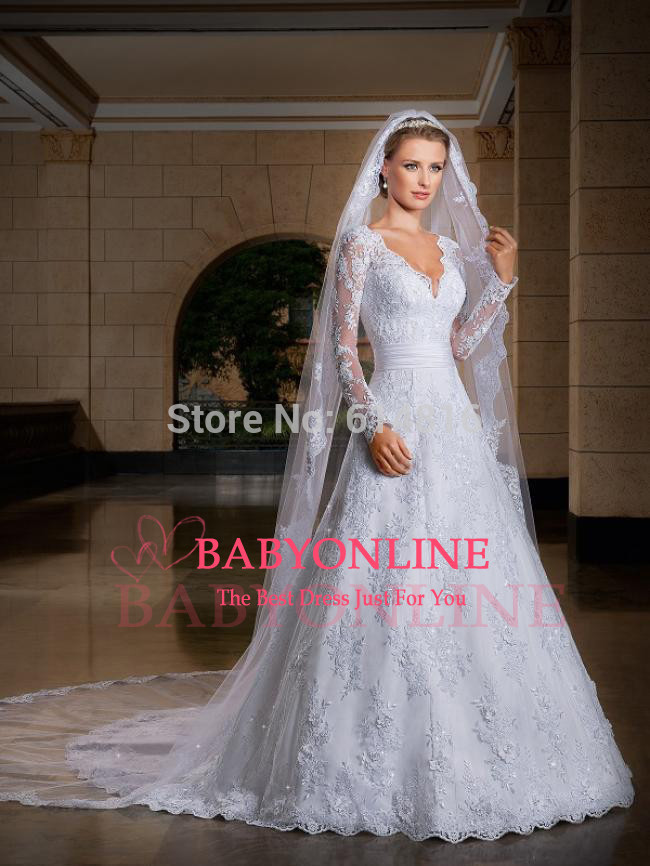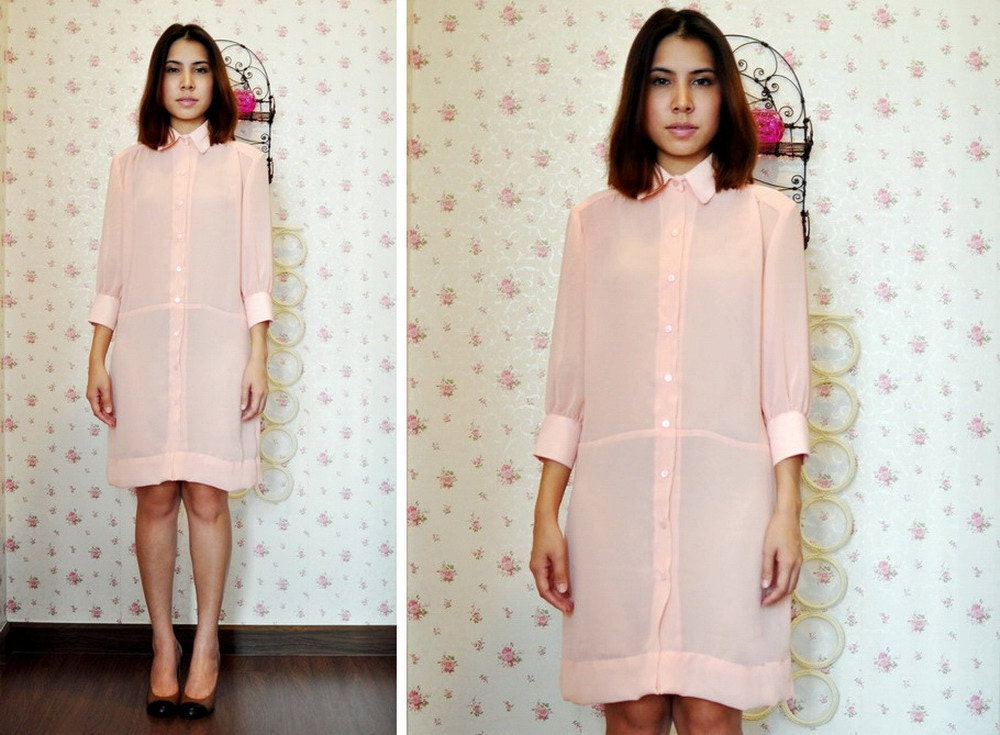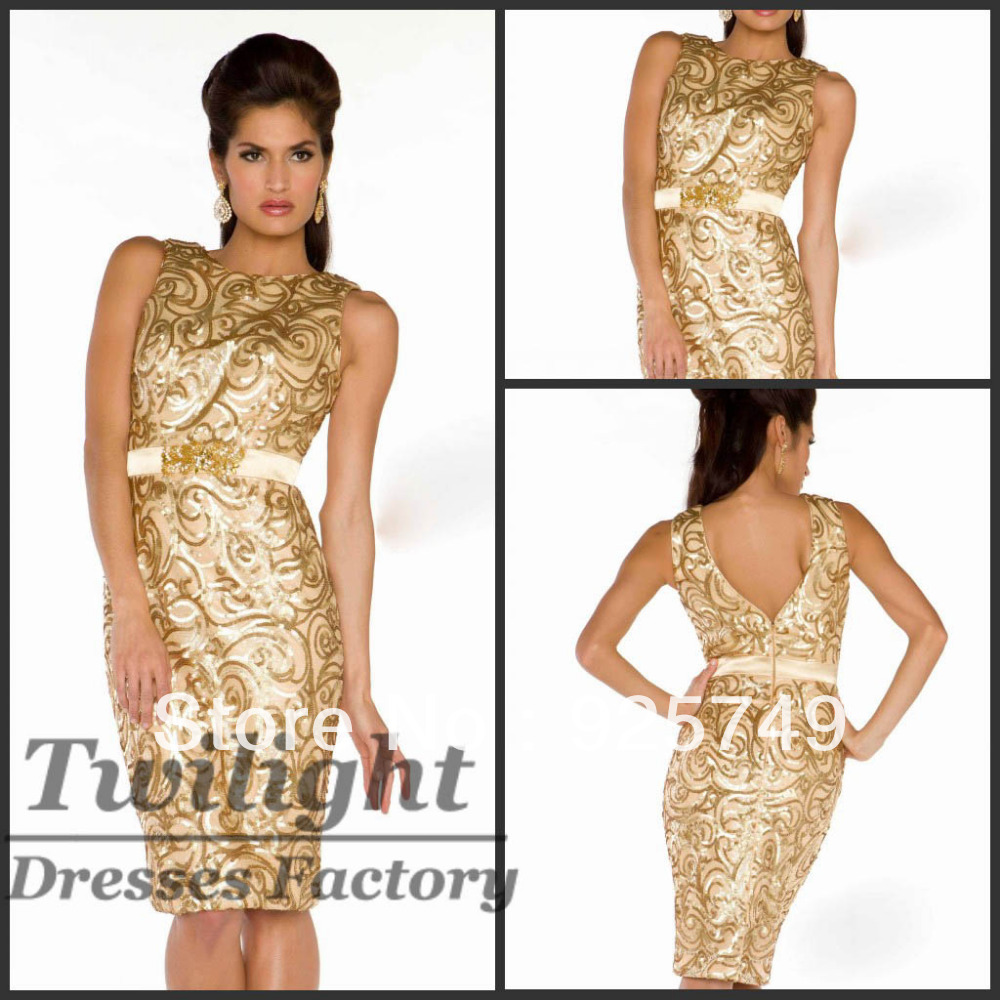 Похожие новости